Ministries of Grove Hill Church
If we could have church 24/7, we would. But since we can't, we shoot for the next best thing. At Grove Hill, we have ministries happening all throughout the week. Check out the ministry pages to find the one that's right for you.
Please check out the many opportunities to serve alongside others at our church. We strongly believe that part of engaging our church is finding the right places to use your gifts and express your passions. Many of these are open to anyone who attends our church, however, some are reserved specifically for those who have chosen to become a member of our church family. Not yet a member? Not a problem? Click here to find out more about how that process works at Grove Hill.
Our goal is to partner with parents in guiding kids toward a Heart for God, so they will grow to be all that God created them to be.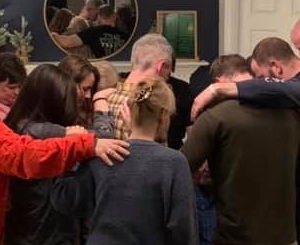 This in-home small group ministry is an important way to grow deeper in discipleship with one another.
Student ministry is definitely one of the most important ministries that is offered at Grove Hill.
Our focus is on loving well, encouraging one another, community outreach, welcoming all, growing in the Word, prayer, faith.
The worship team at Grove Hill Church exists to honor God, proclaim The Gospel and encourage the Church.
Ready to Connect at Grove Hill?
Learn more about our Membership Process
We take membership very seriously at Grove Hill. Why? Because it's more than just a change of status in our church. It is a covenant relationship between yourself and other believers. It is the bonding of your life to the life of others who are following Christ. It is a commitment to do life together. Several times a year, we offer a Discover class. This is the opportunity to learn more about what a relationship with Jesus looks like. We talk about the history of our church and the unique vision that God has given us in Middle Tennessee and around the world. It's a time to ask questions and to share your own story about how God has brought you to Grove Hill Church.
Have a Question about a Ministry?
We're always happy to answer questions about the different ministry opportunities we offer. If there's any way we can help you, please reach out!